Council of the Great City Schools - Homepage
Return to Headlines
Read the October Digital Version of the Urban Educator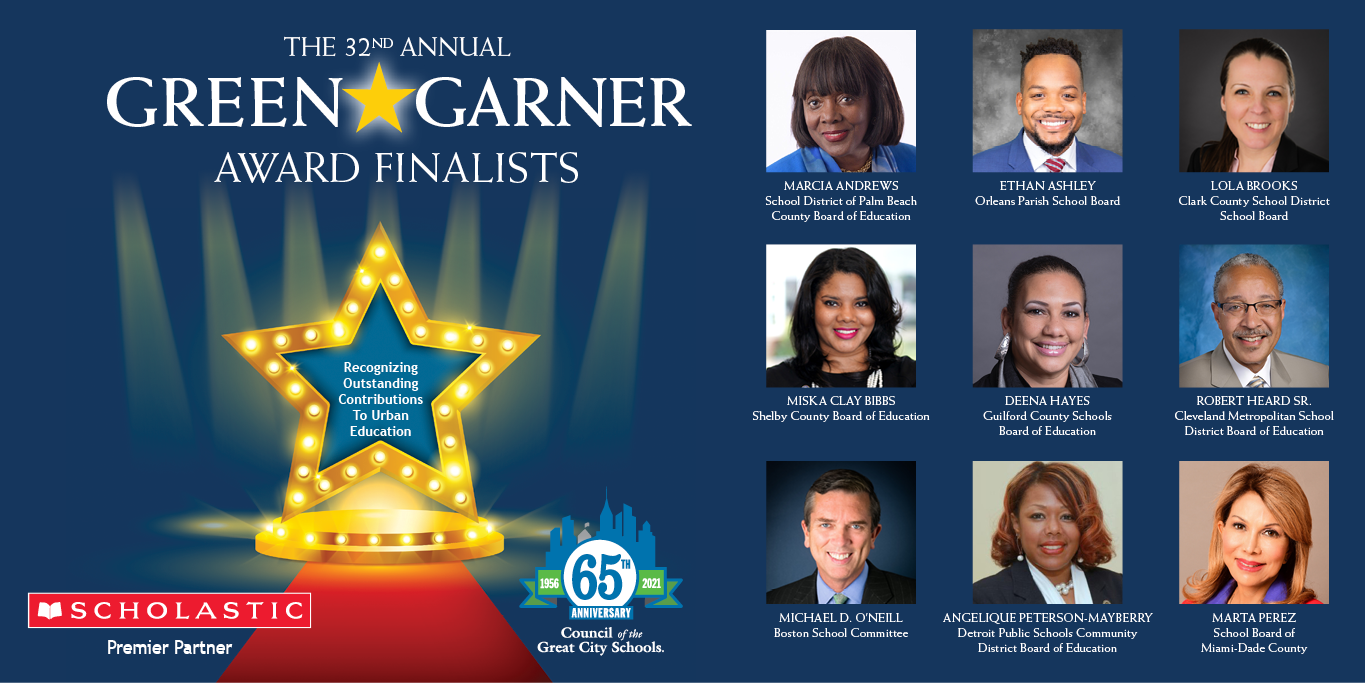 Nine school board members will be announced on Oct. 21 as finalists for the nation's top award in urban-education leadership, the Green-Garner Award. And one of them will be recognized as Urban School Board Member of the Year.
The winner will be honored at a live ceremony during the Council of the Great City Schools' virtual 65th Annual Fall Conference, Oct. 19-23.
Click here to read the digital Urban Educator.