Council of the Great City Schools - Homepage
Return to Headlines
Nation's Big-City Public Schools Working Aggressively To Contain the Coronavirus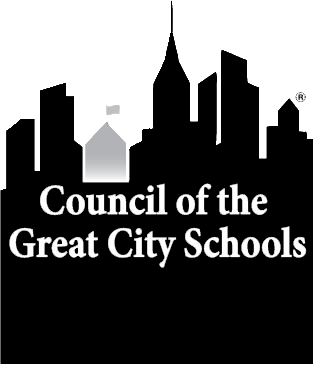 WASHINGTON, March 13 – The nation's urban public-school systems are working hard to protect the safety and well-being of their students and staff as they deal with the ripple effects of COVID-19 or coronavirus. Urban school districts around the nation are taking proactive measures to contain the spread of this virus, while at the same time they are working to meet the educational, nutritional and emotional needs of their students. Examples include the following:
Seattle Public Schools is closing down schools for six weeks as part of a statewide effort in Washington. The school district has kept students and parents continuously informed by posting information on its website and social media channels, creating frequently asked questions, sending letters to staff and families and featuring a daily video of Seattle Schools Superintendent Denise Juneau addressing community concerns as they arise.
"There may have been times we overcommunicated but it was so important that we get our message out there and assure the community that we are doing everything possible to deal with this situation," said Juneau in a conference call the Council held today with school leaders from its 76 member school districts.
The Cleveland Metropolitan School District is also closing for three weeks. As a result, the district is providing two meals a day at 22 sites across the city for children under the age of 18, whether they attend district schools or not. In addition to picking up grab-and-go meals at these sites, students can pick up instructional materials to help them continue their learning. Instructional packets in all grades are being provided in hard copy since all students do not have internet access at home.
Los Angeles Unified School District, the nation's second largest, has also shut down their schools and partnered with two local PBS organizations to provide students with educational content.
Under the partnership, 700,000-students will receive educational resources at home provided by PBS SoCal and KCET, both on-air and online, regardless of their broadband access. The stations will broadcast content specifically targeted to students Pre-K through the 12th grade. District officials believe the partnership can be a model for other urban school districts and public media organizations throughout the nation as PBS SoCal and KCET work together to deliver a satellite feed that other public media stations can use.
Approximately, 24 big-city school districts have closed schools to contain the coronavirus, while those school systems that have not closed have worked for weeks to prepare contingency plans in the event they have to.
Miami-Dade County Public Schools, the nation's fourth largest school system, sent out a survey to parents regarding their child's technology needs and used results from that survey to create a plan to provide digital learning for all of its 355,000 students. In the event of school closures, the district will set up distribution centers throughout the city to hand out free computer devices to students so they continue to receive educational instruction online and their learning is not disrupted. The district has also worked with internet providers such as Comcast to provide students with secure and free Wi-Fi. In addition to providing online instruction, the Miami school system has also set up a 24/7 hotline and website for students as well as staff to receive mental health services.
Other big-city school districts have remained open but are monitoring the coronavirus on an hour by hour basis.
"Urban school districts are on the frontlines of efforts to contain the coronavirus in their large communities and are doing everything they can to protect the health and well-being of their students and staff," said Council Executive Director Michael Casserly. "These measures include everything from distributing meals, providing online instruction, writing daily lessons, protecting the needs of students with disabilities and ensuring school buildings are cleaned and disinfected."
Resources:
Click here for a list of closures in school districts represented by the Council and links to district efforts to contain the coronavirus

###