Council of the Great City Schools - Homepage
Return to Headlines
Las Vegas Student Earns Prestigious Scholarships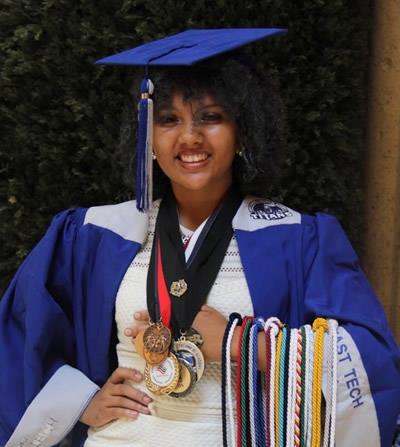 As early as kindergarten young Jayla Scott told her mother that she would become a valedictorian.
Remembering those early years, Scott, a 2019 graduate of East Career and Technical Academy in Las Vegas, said she knew even then she was going places in life despite the challenges she faced.
Those challenges included a drug addicted mother and a father who left the family when she was three.
Faced with the turmoil of home life, Scott sought refuge at school, which became a place where she would strive for and achieve her highest goals.
"My grades were the only thing I could control in life," said Scott in an interview with the Las Vegas Review-Journal. "I couldn't control how much money my mom made. I couldn't control how stupid stuff was at home. But I could control how I did in school," she said.

Click here to read how Jayla overcame her challenges in the June/July edition of the Urban Educator.