Council of the Great City Schools - Homepage
Return to Headlines
Cleveland Grads Say Yes to Free College Tuition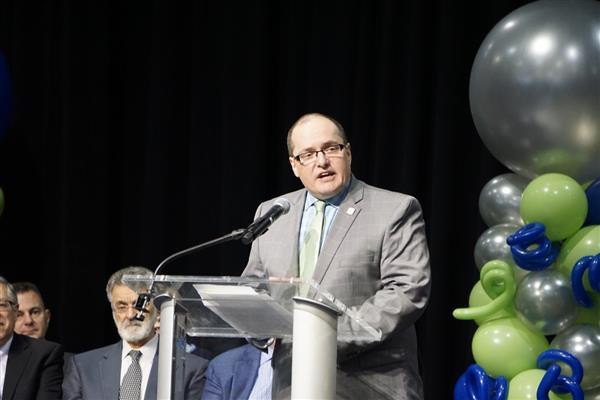 Cleveland CEO Eric Gordon announces that district graduates can receive scholarships as part of the Say Yes to Education initiative as Cleveland Mayor Frank Jackson looks on.
The Cleveland Metropolitan School District and residents across the city are celebrating a new scholarship initiative that puts college within reach of its high school graduates.
Say Yes, a nonprofit organization which joins forces with communities to increase postsecondary participation and success, recently named Cleveland the site of its next communitywide initiative.
Beginning this year, Cleveland graduates are eligible to receive scholarships that will cover the cost of tuition at Ohio's public two- and four-year colleges and universities. The offer will also cover tuition at 117 private postsecondary institutions in 26 states that are members of the Say Yes Higher Education Compact. These include Ivy League institutions and schools such as MIT and Duke University.

Click here to read the story in the January/February edition of the Urban Educator.