Council of the Great City Schools - Homepage
Return to Headlines
Students, Jill Biden Highlight Council Conference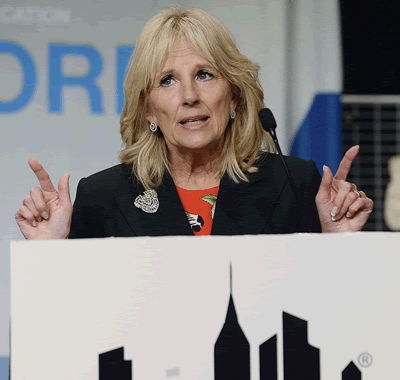 BALTIMORE—When Jill Biden's husband Joe was vice president of the United States, she lived a double life. On some days, she would head to her office in the White House, a large stately room with a fireplace, filigree molding and windows overlooking Washington, D.C., the most powerful city in the world.
And on other days, Biden would go to a very different office: a small cubicle at Northern Virginia Community College (NOVA), where she used push pins to hang up drawings created by her grandchildren.
"Eight years of my life was divided between being second lady and Dr. B," said Biden in an address to more than 1,200 urban educators assembled here for the Council's 62nd Annual Fall Conference. "I've been a teacher for more than 30 years and still continue teaching full time at NOVA."
Read the full story in the November/December 2018 edition of the Urban Educator.